As the summer ends, people are set back to work and school but they just can't get enough of one thing – keto smoker recipes. Yeah, there are a lot of foodies still hanging onto summer with indoor grilling ideas.
Not only me, but everyone on the planet wants to hold on to that summer feeling! I know people have been searching for smokeless indoor grill recipes and also smoker cooking year over year.
That's why I'm here to compile a not so big list of 11+ keto smoker recipes that you must try before letting summer go! Without wasting any further time, let's dive right into it!
11+ Keto Smoker Meals to try before letting Summer Go!
Pin it for later! 

Related Posts:
1. Smoked Whole Chicken
---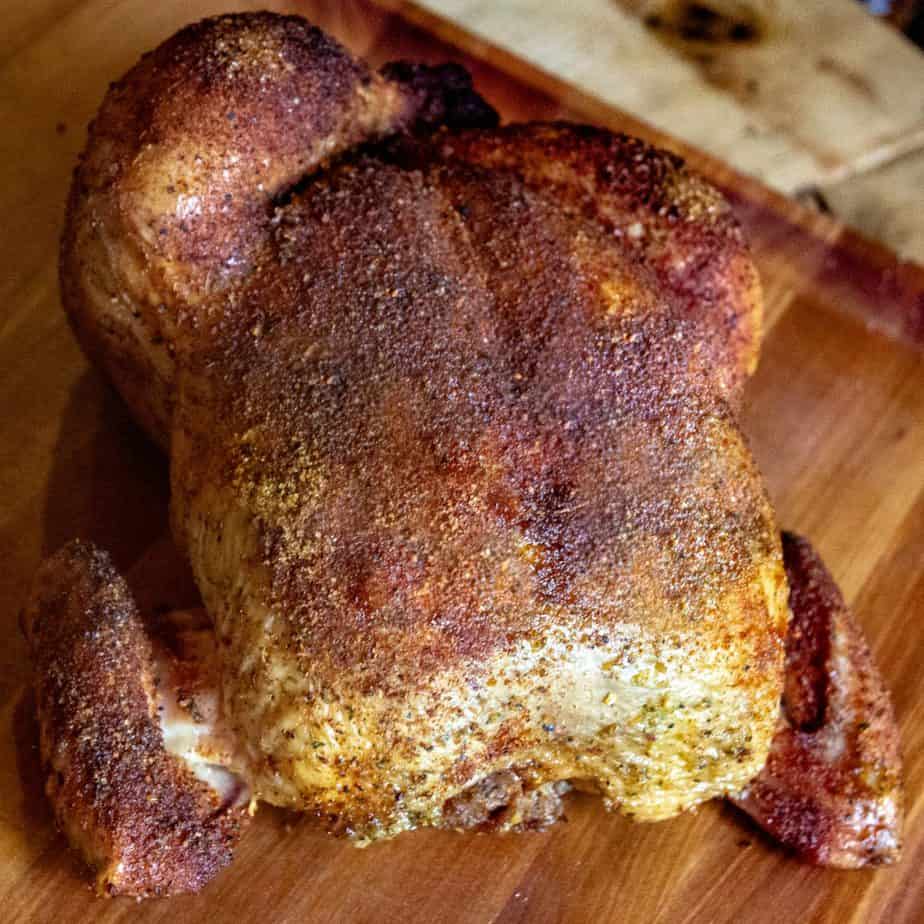 If you're trying smoked meals for the very first time, this is one of those keto smoker recipes you should try!
This mouth-watering whole chicken tastes way better than it looks. You'll keep licking your fingers once you're finished eating. It's really easy to prepare and doesn't make much time.
The results are absolutely incredible given that it requires only a few ingredients. Get the recipe here: Smoked Meat Sunday
2. Bacon-Wrapped Armadillo Eggs
---
This recipe takes a little time to get ready since you're making smoked armadillo eggs. Also, the temperature must hover around 250 degrees which will allow the smoke to penetrate the layer of sausage and help soften jalapeno!
The best thing about these too-tasty bacon-wrapped armadillo eggs is that this recipe requires only 20 mins for prep. You can feed and make happy 6 stomachs using this meal.
Get the recipe here: Hey Grill Hey 
3. Smoked Meatloaf
---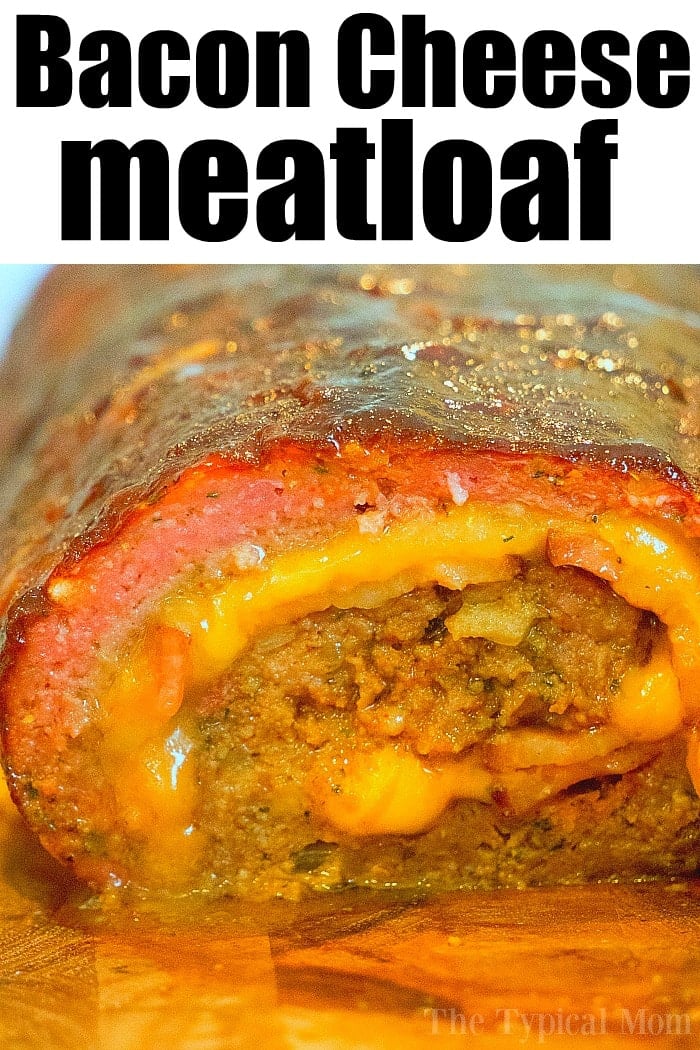 If there's anything amazing available, it's this smoked meatloaf recipe that is stuffed with cheese and bacon! If what you're finding is some comforting food rich in flavor, try this in your smoker.
Protein: 17g
Fats: 16g
Net carbs: 45g
Calories: 406
Get the recipe here: The Typical Mom
4. Sugar-Free Smoked Pork Ribs
---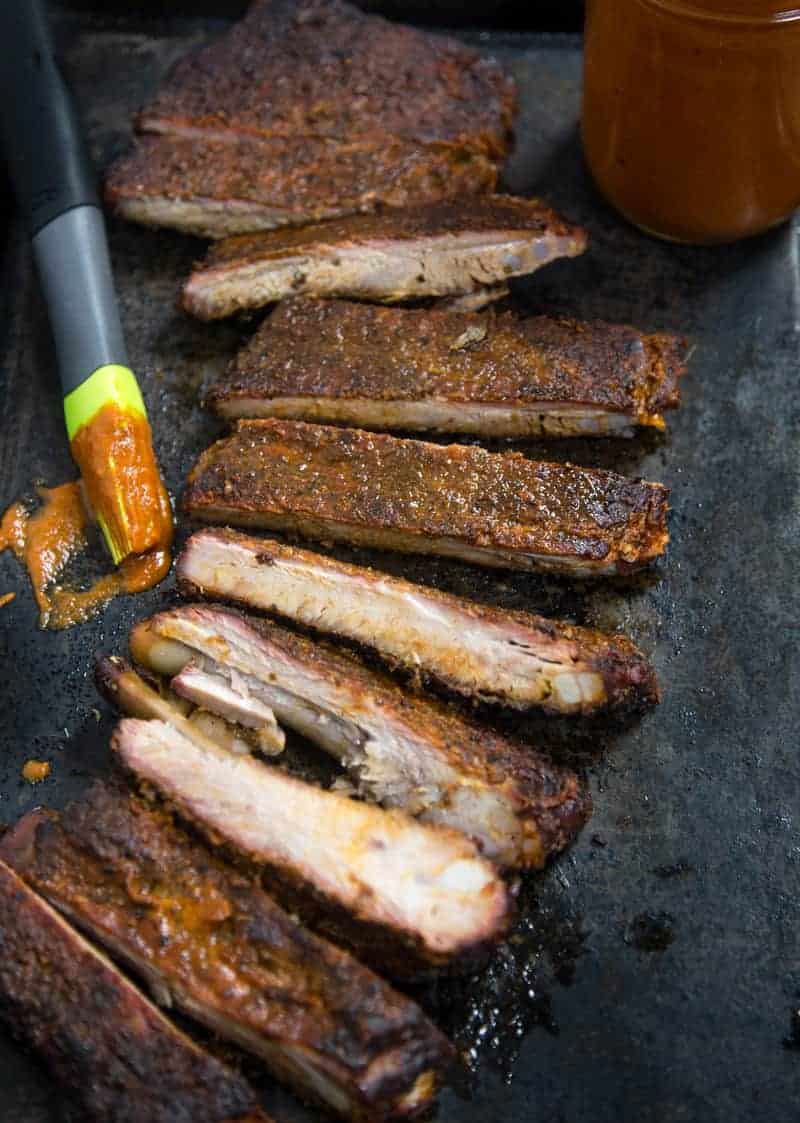 You're gonna love this one the most in this list of 11+ keto smoker recipes because it contains zero added sugar. Yeah! This recipe is completely keto and paleo-friendly.
These pork ribs are made with a sweet and savory dry rub which is sugar-free, along with an amazing BBQ sauce that is naturally sweetened with zero sugar added.
Get the recipe here: Vindulge
Related Posts:
5. Smoked Prime Rib
---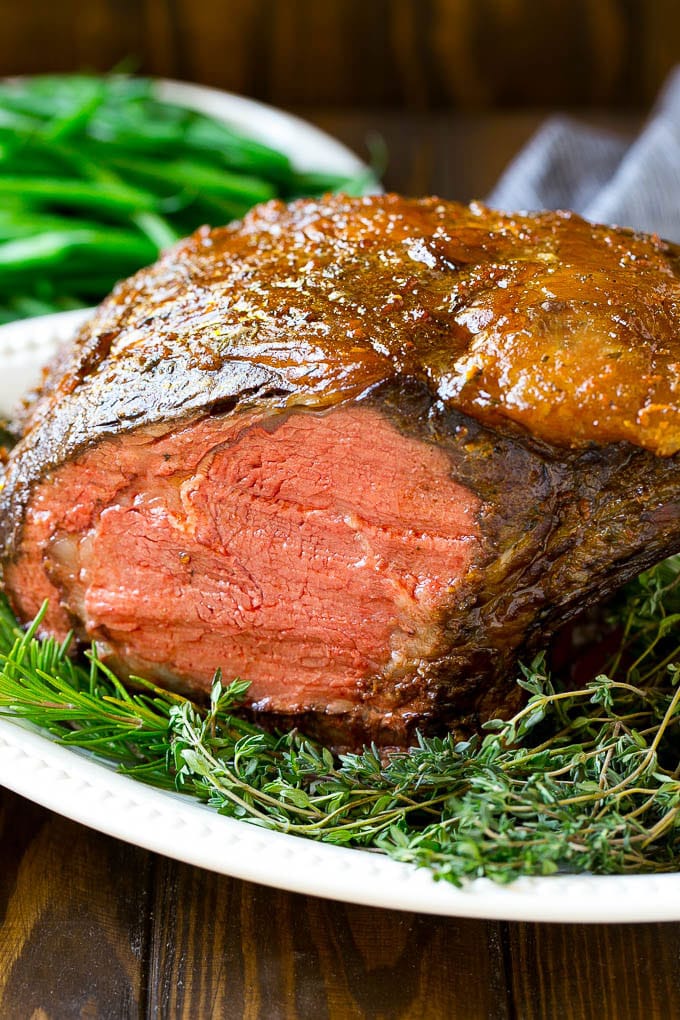 This recipe is the go-to meal if you are looking forward to impressing your guests with some smoked deliciousness.
Basically, this prime rib is a melt-in-your-mouth perfection! It's a beef roast coated in herb butter and garlic and then slow-smoked to tender!
This recipe is often reserved for occasions because the prime rib is one of the most luxurious cuts of meat. So if there's an event coming or a festival holiday, you must definitely give this a try.
Get the recipe here: Dinner at the Zoo
6. Smoked Burgers
---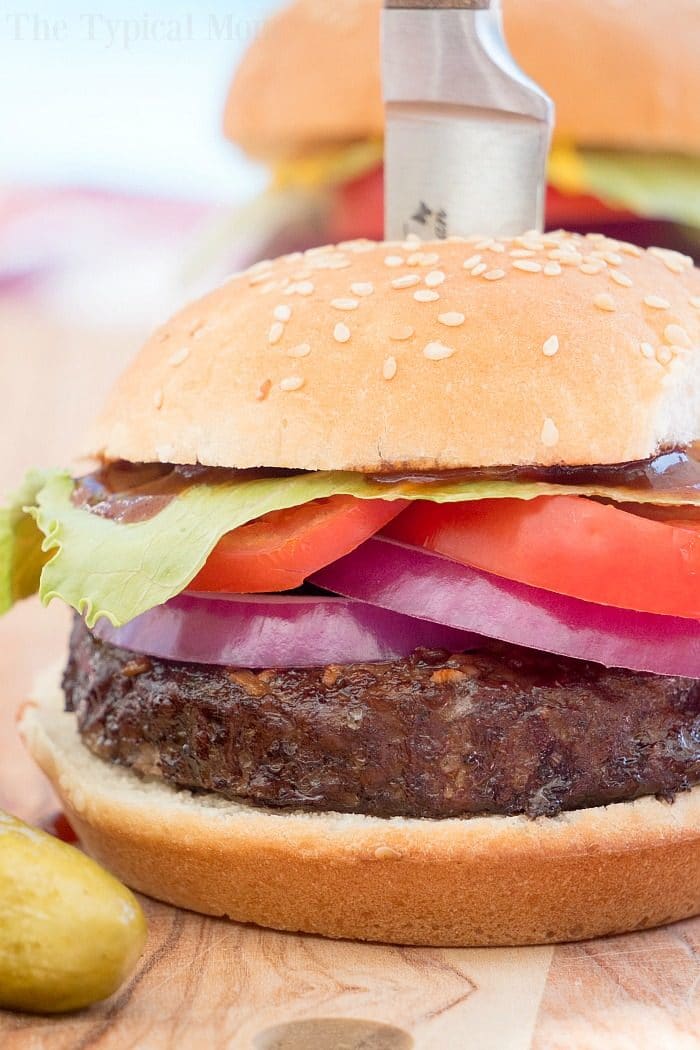 The best thing about this smoked burger is that you don't need sauce in order to add different flavors. It tastes really incredible with the dry rub we're using. Make sure to try this on your Traeger smoker or Green Mountain this week!
Protein: 11g
Fats: 11g
Net carbs: 1g
Calories: 160
Get the recipe here: The Typical Mom
Related Posts:
7. Hot Dog Burnt Ends
---
If you're looking for a cheap/in-budget smoked meal, you better try this one! These smoky, full of flavor, sweet Hot Dog Burnt Ends exist only for this reason.
If there's gonna be a party soon, make sure you save this recipe for later because it's gonna do wonders for a house party. This recipe is prepared and smoked the same method as traditional burnt ends but with a few tweaks which makes it a must-try one!
Get the recipe here: Hey Grill hey 
8. BBQ Smoked Fatty
---
One of my favorite keto smoker recipes because it's inspired by an Instagram post. If you're wondering what a BBQ Smoked Fatty is, it is ground beef or pork shaped into a log.
So if your mouth also waters up just by looking at the damn picture, grab that smoker and start cooking it! Get the recipe here: Smoked Meat Sunday
9. Smoked Tri Tip & Wine Pairing
---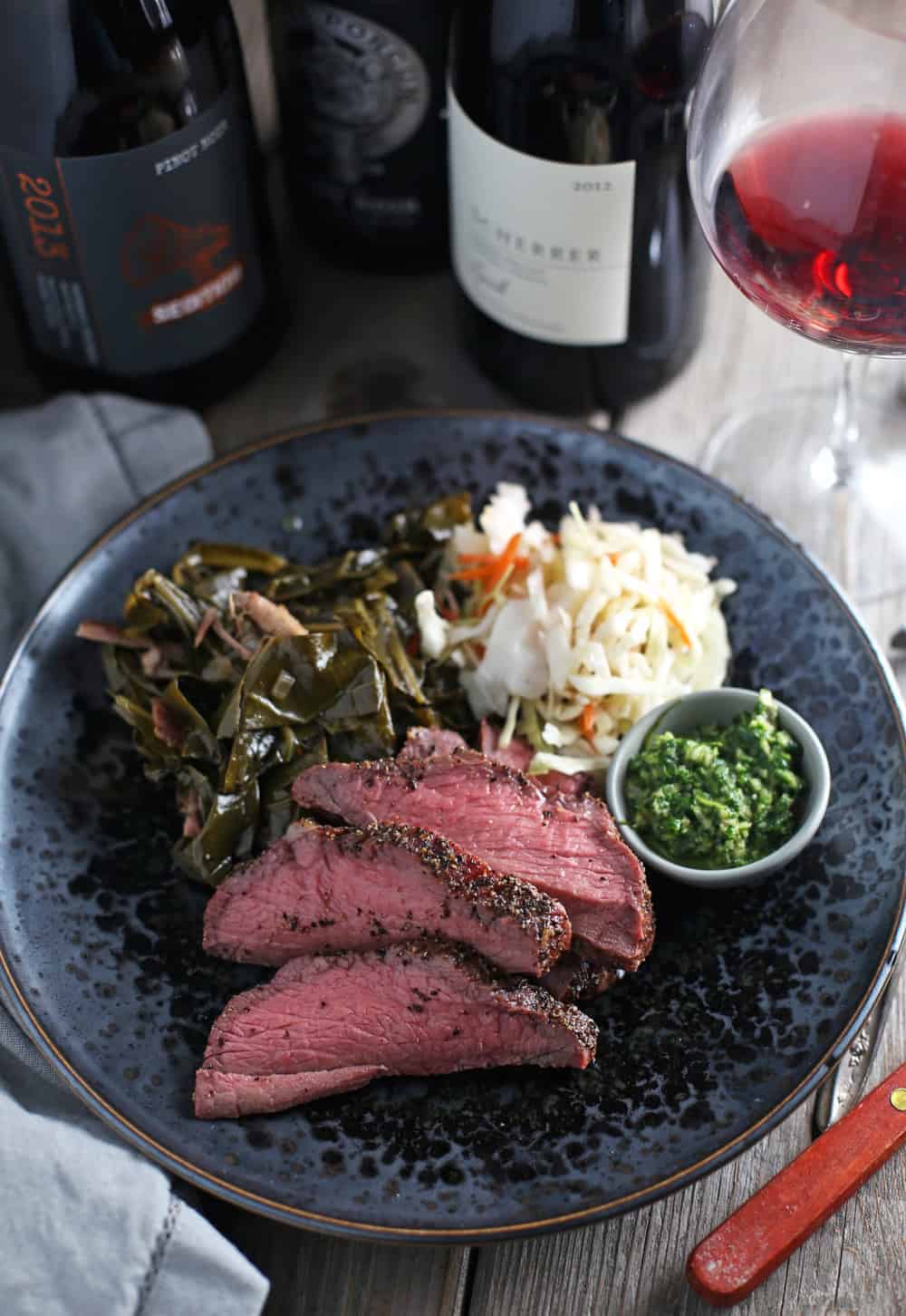 You're gonna love this recipe if you're a fan of smoked brisket. Why? Because it's an easier, quicker and cheaper alternative to smoked brisket.
Get the recipe here: Vindulge and learn the secrets to perfectly smoking a lean and tasty cut of beef! Plus, this recipe comes with a bonus of perfect wine pairings.
Related Posts:
10. Smoked Turkey Breast
---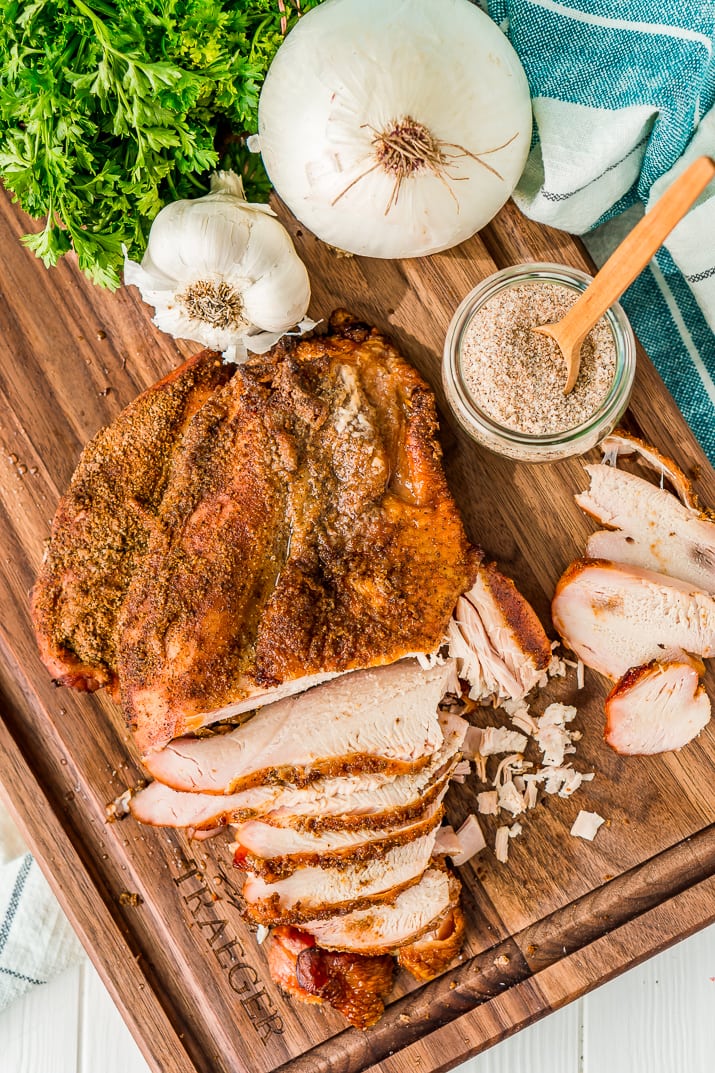 For all the people looking for an alternative to the traditional oven-roasted turkey, this Smoked Turkey is the way to go!
This Smoked Turkey Breast made with a spicy and warm dry rub adding additional flavors to the juicy tender meat is your perfect meal for Thanksgiving!
The dry rub featured in this recipe is made using sweet paprika, turmeric, cinnamon, and much more to tantalize your taste buds far beyond a traditional dinner.
Protein: 81g
Fats: 10g
Calories: 418
Get the recipe here: Sugar and Soul 
11. Smoked Pulled Pork
---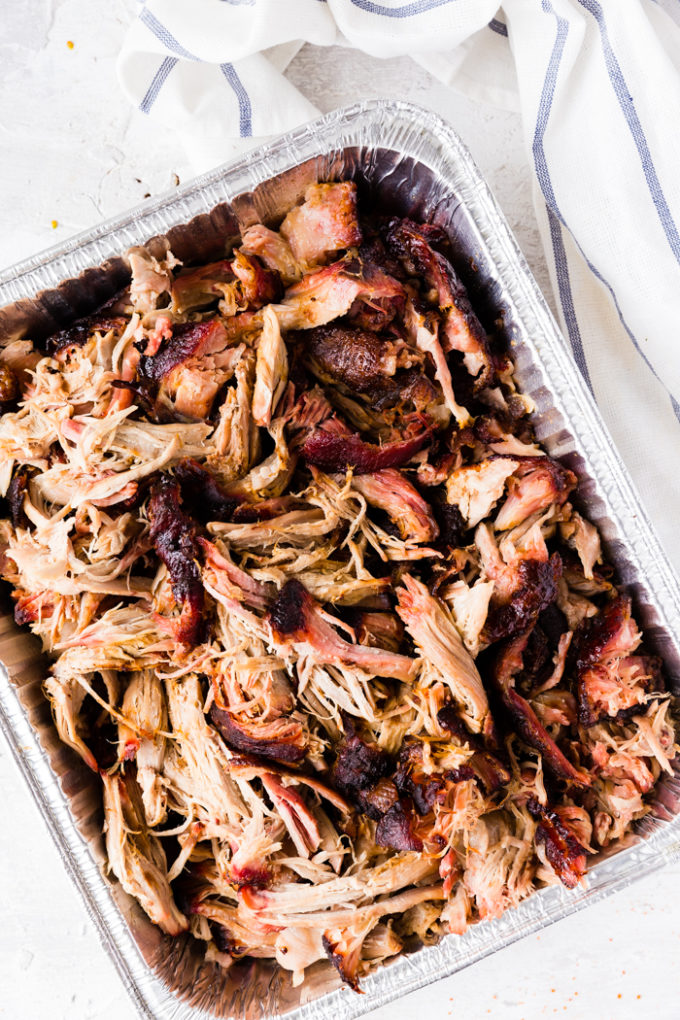 The best thing about this recipe is that you don't have to be a pitmaster to cook this delicious mouth-watering pulled pork at home!
The pork shoulder used in this meal really gives you juicy, savory and flavorful meat that you can use in sandwiches or as the winner on a beautiful barbecue plate.
I suggest you try this recipe because there's no better pulled-pork recipe better than this one. Get the recipe here: Eazy Peazy Mealz
Protein: 30g
Fats: 11g
Net carbs: 2g
Calories: 241
End Point
---
So these were the best keto smoker recipes I could find for you all. Just like me, if you do not want to give up on the summer feeling too, make sure to try all of these recipes.
And if you cannot, save this post for later using the Pinterest graphics below! Also, do not forget to share these recipes with your friends and family because sharing is caring.
Other than that, if you got any keto smoker recipes too, feel free to share them in the comment section below and I'll feature them in the post!
Related Posts: